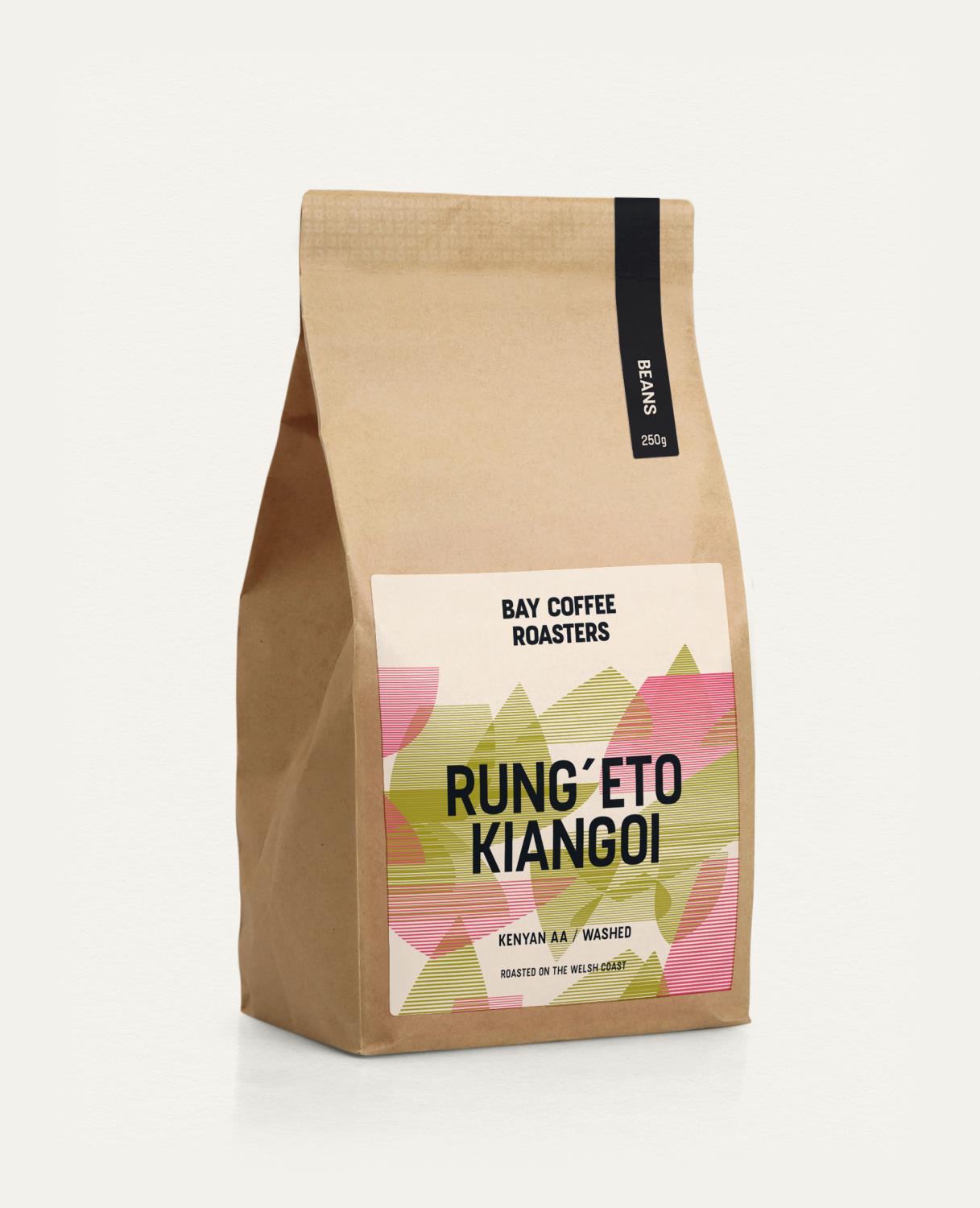 Kenya Rungeto Kiango
Kenya Rungeto Kiango



This is from the Kiango dry mill where local coffee farmers bring their beans, where parchment from the beans is removed and they are sorted to be a uniform size. It is run by the Rungeto Farmer's society who pay Fairtrade premiums to the local farmers, the society has also set up other initiatives which help to cover the local societies overheads increasing the farmers income.

Suggestions
We've enjoyed this as an espresso but we feel it really comes to light with a clever dripper.

Clever dripper recipe
20grams with a coarse grind maybe towards what you would be used to for a french press or the 10 setting on a EK43.
Heat your kettle to 93 degrees, as the kettle gets close to 93, grind your coffee ready, wet your paper.
Put 20grams into your paper, tar your scales and fill to 300grams. Wait 2.30 minutes(increase the time to create a more intense taste) and then start the dripper, all the water should of filtered through in between 4-4.30 minutes.
Let it cool a little and enjoy your coffee.


Origin

Process

Kirinyaga County, Kenya

Fully washed and dried in raised beds

Roast profile


Grade


Cinnamon/Light

AA






Cirtrus feel with a blackcurrent aftertaste that lingers, a clean cup.