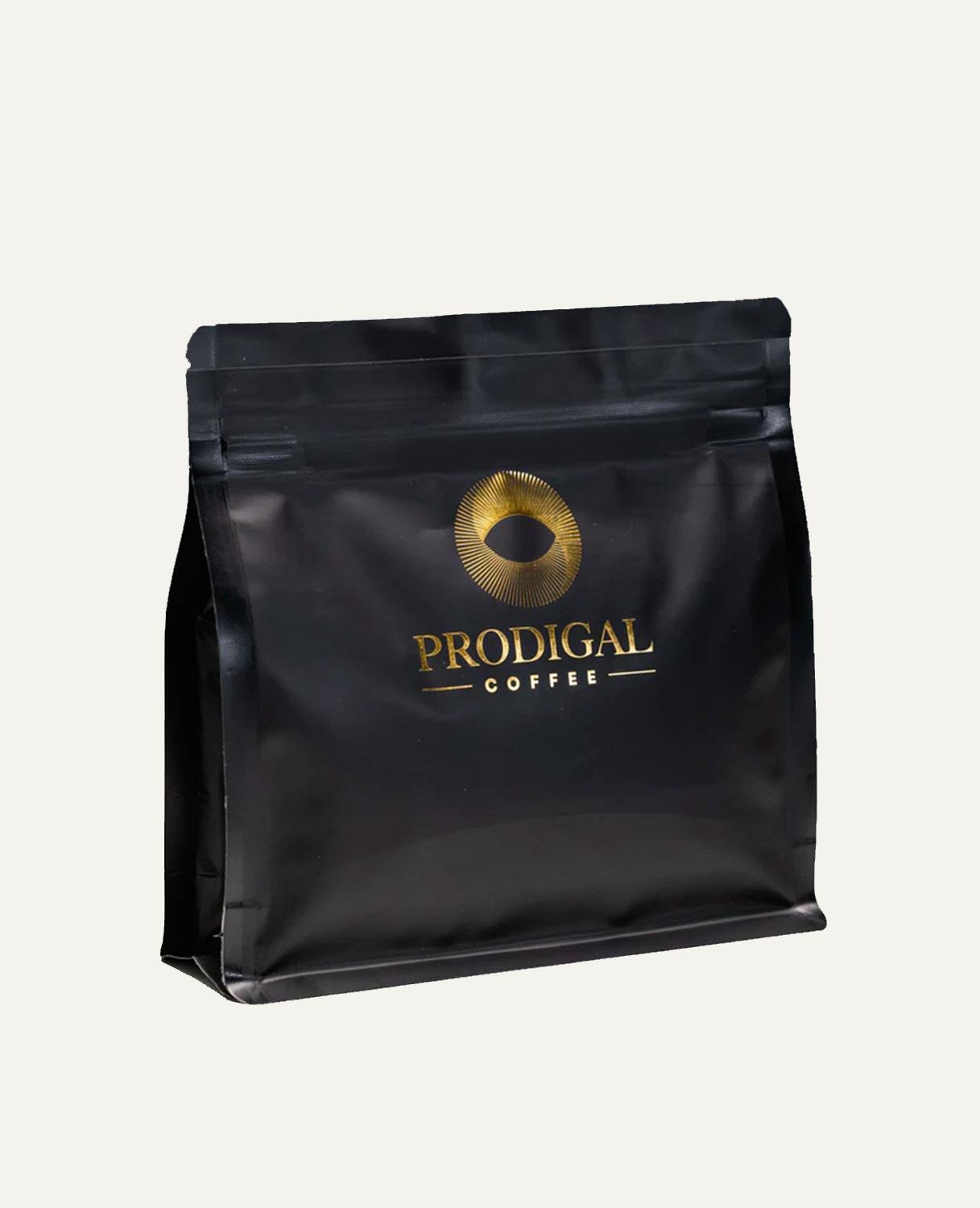 Prodigal Hamasho - Ethiopia, natural
Prodigal Hamasho - Ethiopia, natural
This is a guest coffee from Prodigal coffee, have a look under the description for more information.
1 October batch, they say the coffee tastes best 3-4 weeks after roasting, but we are already enjoying it.
berries • peach • citrus

Prodigal is proud to present Hamasho, a naturally-processed Ethiopian from Sidama. This coffee is jam-packed with big, classic berry flavors, peach, and citrus.

The Hamasho washing station, managed by Asefa Dukamo Korma, works with over 600 farmers. This lot is dried in cherry, on raised African beds, for 16-21 days.
Process: Natural
Region: Sidama, Ethiopia
Variety: 74158
Why do we have a guest coffee?

Over the years I have read every book by Scott Rao this is probably one of the first things you do when you start coffee roasting. Scott has influenced what we do, from his Master classes to the thoughtful answers he gives to every question. He will no doubt continue to influence us as we continue to strive to produce more enjoyable coffee.

So if you don't know already here is some more information about the prodigal team.

Scott Rao has been in the coffee business for 30 years as a cafe owner, roaster, consultant, and author. The Coffee Roaster's Companion and Coffee Roasting: Best Practices have influenced a generation of roasters and shaped the global roasting vocabulary and conversation. Thousands of roasters worldwide have attended Scott's seminars and worked with him as a private consultant. Scott's popular Instagram account @whereisscottrao offers expert-level tips and discussion about coffee brewing and roasting.
Mark Benedetto is a trained chef who gave up cooking and cafe management to move to a career in coffee roasting. After passing the Q-Grader exam, Mark started Last Stand Coffee in San Francisco in 2017, specializing in roasting for SF tech offices. Mark has assisted Scott in his roast consulting and numerous other projects, including sample roasting for Facsimile Coffee in 2020–2021.
Related Products