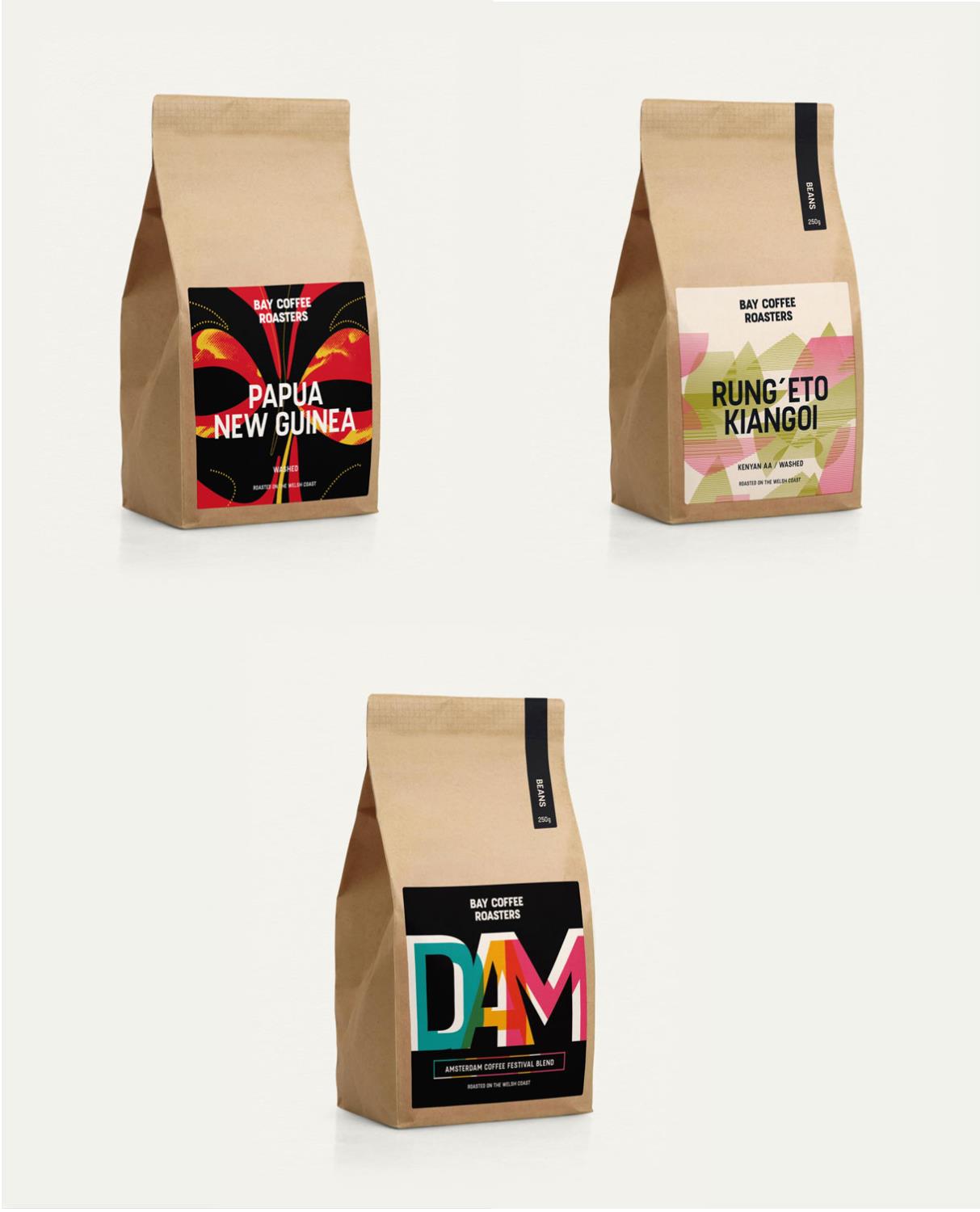 Lighter Side Variety Pack
3 x 250g bags
We have choosen 3 of our favourite lighter roasted coffees to make up an outstanding introduction to lighter roasted coffee.

This is a total of 3 x 250g bags, including our 3 star Great Taste Winner for 2023.

These work well as filter coffee's we enjoy them all using the clever dripper or a v60. As an espresso you need to be able to achieve a finer grind and a longer pour (25-30 seconds) 1:2 - 1:2.5 ratio.

But I recommend this pack for people that have thier own grinder so we are only doing this offer as beans.
Kenya Rungeto Kiango - 250g bag

Origin
Process
Kirinyaga County, Kenya
Fully washed and dried in raised beds
Roast profile

Grade

Cinnamon/Light
AA


Notes, Cirtrus feel with a blackcurrent aftertaste that lingers, a clean cup.

Papua New Guinea - 250g bag 3 star Great Taste Winner
Origin
Process
Papua New Guinea
Washed
Notes, Light roasted, Citrus, honey, chocolate; delicate acidity, smooth body.

Amsterdam Coffee Festival Blend - 250g bag
Origin
Process
Costa Rica, Central Valley 1300 masl
Papua New Guinea, Eastern Highlands 1500 masl
Natural
Washed
Strawberry, berries, aftertaste of rose, melon and dried fruit. Good citrus acidity.