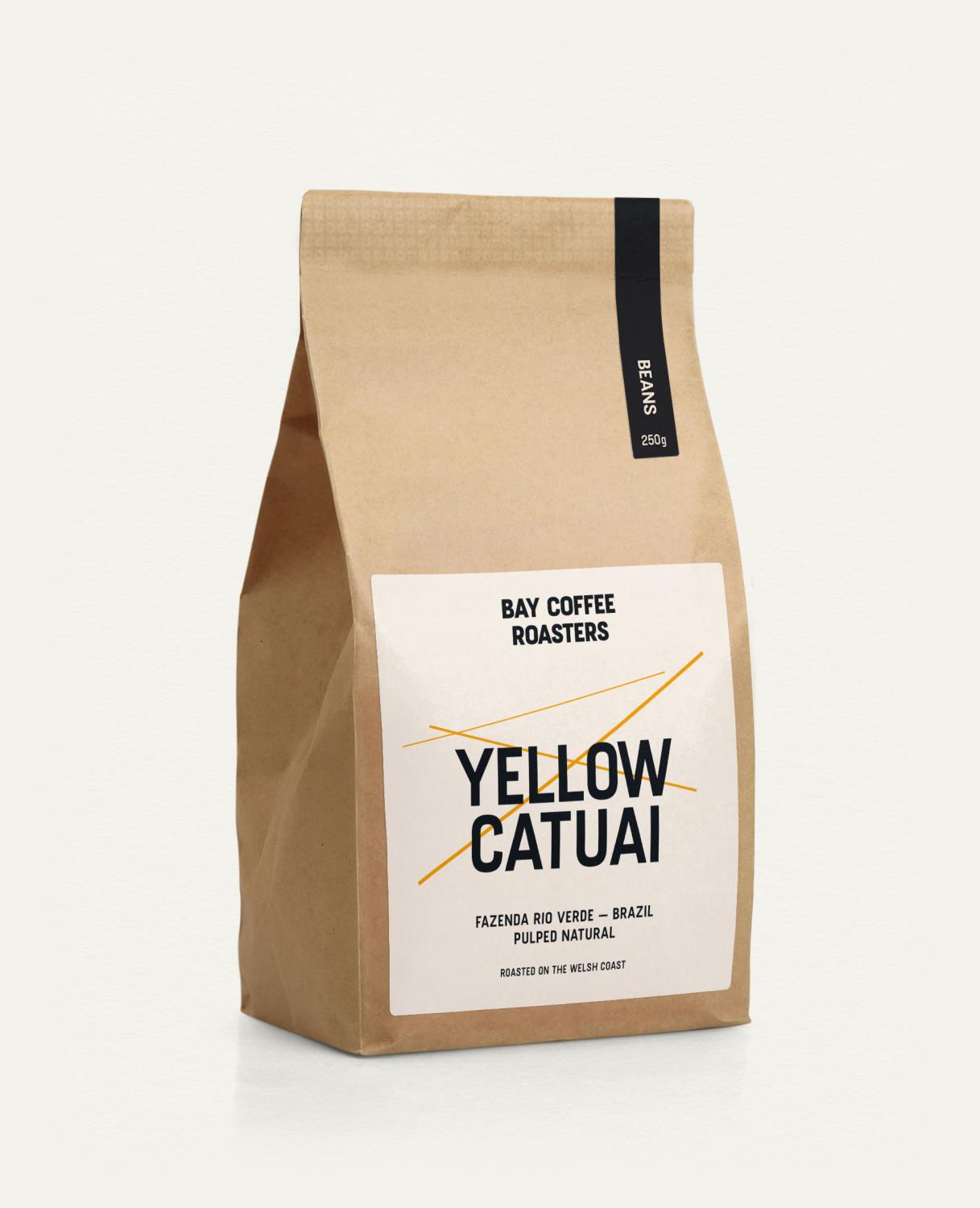 Yellow Catuai
Yellow Catuai
Our Yellow Catui comes from my friends over at Ipanema Coffees in Brazil.

Region: Minas Gerais
Collection: Handpicking selective, picked by hand because of the terrain, it's hard to get machines up here.
Farm: Fazenda Rio Verde
Altitude: 800 to 1.350 meters above sea level ( I can attest to this, they even have a waterfall, its nice cool I've been in it)
I'm a big fan, you have to give respect where its due, and the quality is high.
I'm pretty sure they are one of the most organised farms out there and this really shows in the quality of the coffee.
The coffee berries are also yellow! Don't worry the beans are still the normal colour.
Origin
Process
Brazil, Fazenda Rio Verde
Pulped Natural
Notes
Chestnut, rasin and caramel