About us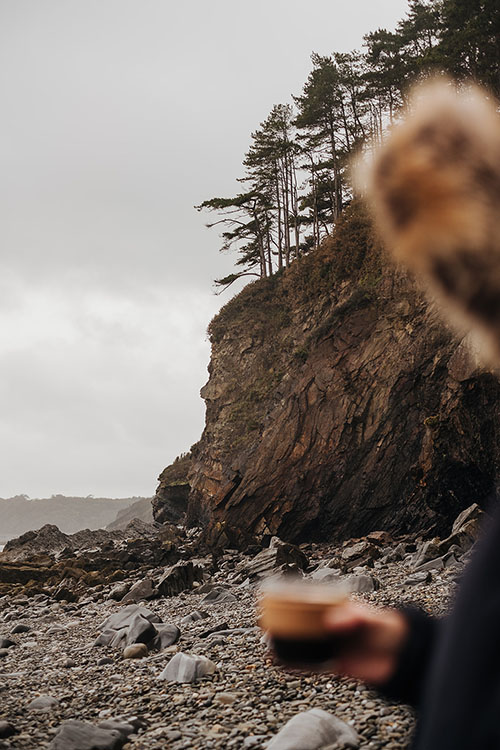 You can see the sea from the roasters where a 20 minute stroll will get you down to our local beach (Tresaith). Living near the coast is something that none of us would really like to change. West Wales is truly a wonderful place to live full of character and inspiration for your daily life. This is no doubt the reason we started roasting coffee, being able to produce a product that brings the senses alive.
Our coffee
Our aim is to make our coffee enjoyable for all, we only source Arabicas, which require longer growing times and more specific climates. We've found that a medium roast brings out qualities that produce a cup that you can enjoy every day, each coffee is slightly different and we roast each one individually taking into account it's process and the characteristics of its location.
Sustainability
We've been established for over 10 years and done our best to keep things moving in a positive direction. Over the last year I have been working really hard to improve our products while moving closer to production methods that are good for the environment.
All our roasting is done using electricity and we now source all our electricity from a 100% renewable energy supplier using a windfarm up in North Wales. It might not seem like much but I'm not aware of many roasters that have made this move as they are all stuck using fossil fuels.
Our coffee is imported in ways that support organisations that are designed to help improve the lives of those involved at the farm level such as Coffee Kids, Food 4 Farmers and International Women's Coffee Alliance.