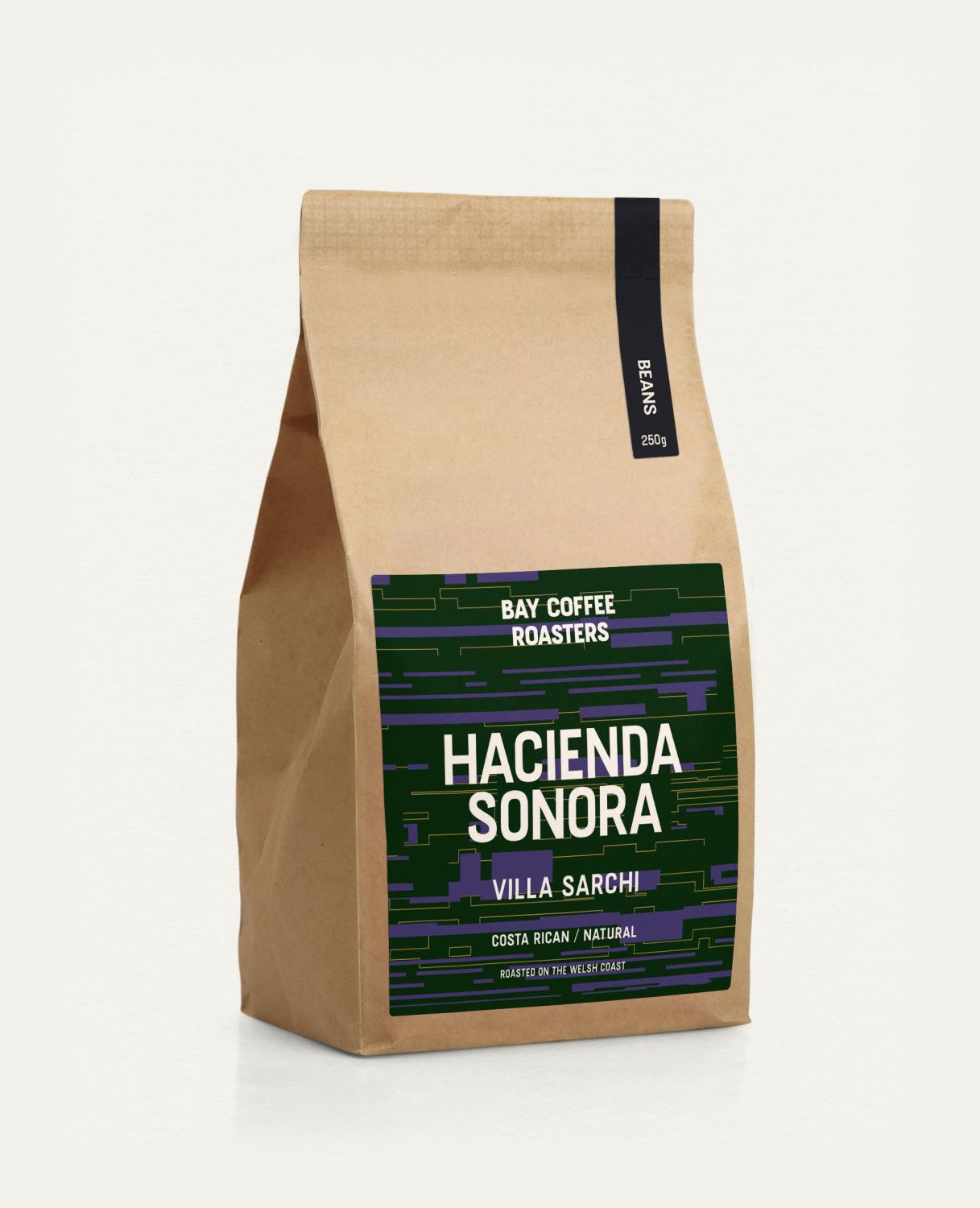 Villa Sarchi - Hacienda Sonora
Villa Sarchi - Hacienda Sonora
Our coffee from Hacienda Sonora has been specially prepared for us, working with Diego directly to select the coffee.
This is a single varietal Villa Sarchi, it is a natural mutation of a Bourbon with a single-gene mutation that causes the plant to grow smaller. It was thought to be first discovered in Costa Rica around the 1950's.
Like us, all of the energy consumed by the farm is 100% renewable energy harvested on the farm. The green energy is harvested from a natural water stream with a special turbine, known as a Pelton Wheel.
Also they only use methods on the farm that minimise water usage, natural processed coffee means that there is no water waste in the washing stage. The farm is member of NAMA cafe an organisation actively encouraging its members to improve their work methods towards lowering carbon emissions.
Hacienda Sonora has an average altitude of 1,200 m (or 3,900 ft) above sea level. The coffee grows in an environment surrounded by exotic trees and other vegetation, providing a great condition for quality, as well as improving the chemistry of the already naturally rich volcanic soil. Thanks to the farm's diverse ecosystem, many different species of birds and animals seek refuge in our land.
Costa Rica, Hacienda Sonora

Process

Natural

Light

Roast profile

Varietal
Villa Sarchi
This is a lightly roasted coffee, we enjoy it most using a dripper/filter method.
Tasting notes, strawberry(berries) with a pleasant aftertaste of dried fruit. Subtle citrus notes.