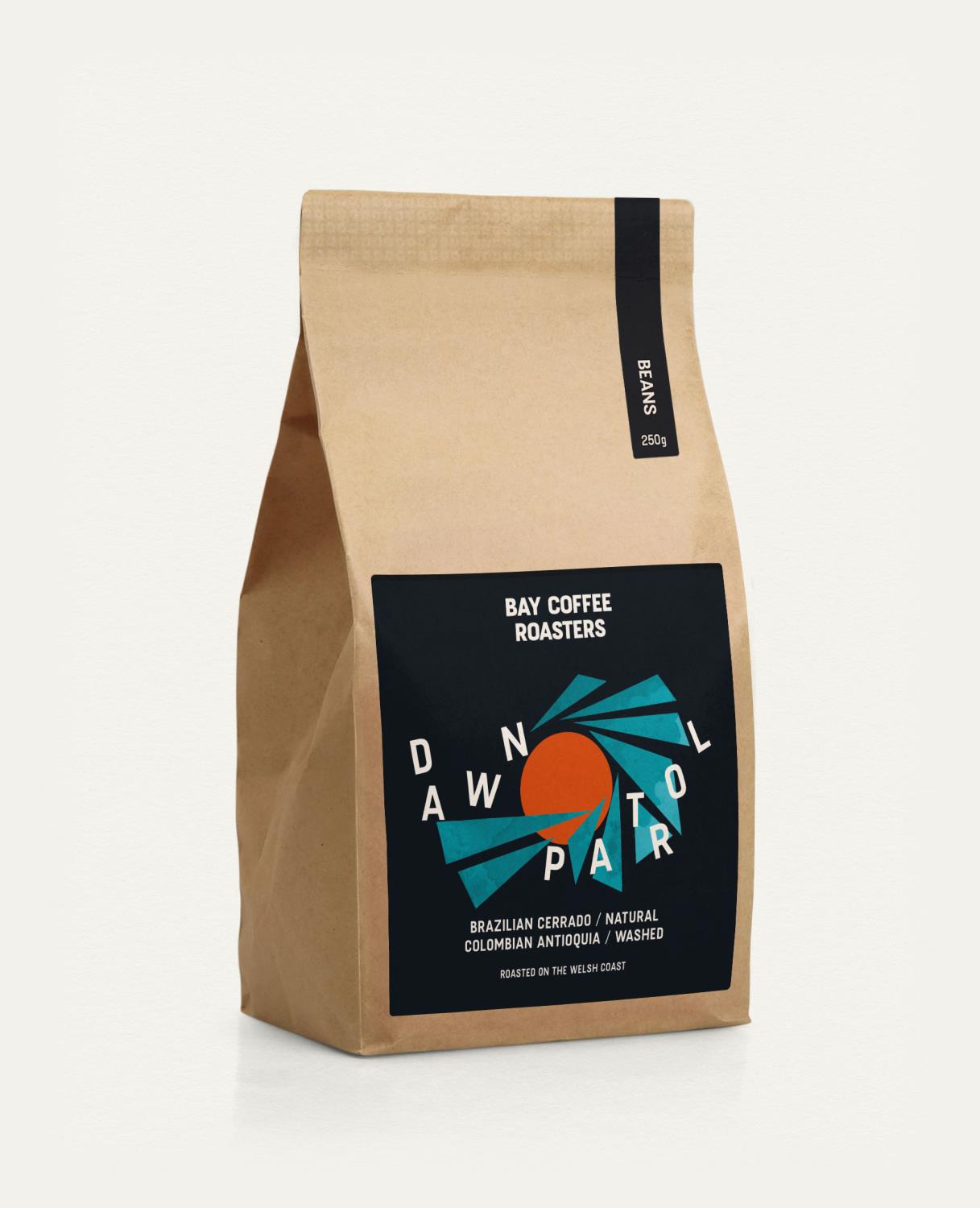 Dawn Patrol
Full-bodied with a chocolatey aftertaste
An all South American ensemble combining a washed Colombian coffee with a natural Brazilian to create a balanced, full-bodied cup.
We use the Colombian Excelso in Dawn Patrol as a Single Origin coffee too, so we thought it would be interesting to develop a different take on it by combining it in a blend. The Excelso is an excellent example of a high-quality washed coffee from Colombia with its smooth body and great acidity. The Brazilian Cerrado adds a lovely creamy feel to the body of this coffee, and brings in added oomph to the flavour with sweeter chocolate and citrus tones.
Dawn Patrol works great with any method, but it's acidity really thrives in an espresso.

Origin
Process
Colombian Excelso, Antioquia
Washed
Brazilian, Cerrado
Natural
Notes
Hazelnut, chocolate biscuits. great acidity as an espresso. On the nose, smells like chocolate biscuits
Related Products